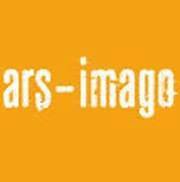 Lets go for Opening Evening of new location of Ars-Imago and celebrate the Analog Photography style in old photo hause Foto-Ernst! 8th December 2016 @18.30 If you want, take your camera with you, and lets practice storytelling shooting of the Analog Photography event and its Analog Photographers! Meeting: -Lets meet at 18.30 in Meyers […]
Date/Time
Date(s) - Thursday, 08/12/2016
6:30 pm - 11:00 pm
Add this to your calendar: iCal

Event Organizer Contact:



You need to be logged in to see contact details.
Location
Foto-Ernst / Ars Imago
This event is related to
Lets go for Opening Evening of new location of Ars-Imago and celebrate the Analog Photography style in old photo hause Foto-Ernst!
8th December 2016 @18.30
If you want, take your camera with you, and lets practice storytelling shooting of the Analog Photography event and its Analog Photographers!
Meeting:
-Lets meet at 18.30 in Meyers Pub (Badenerstrasse 219, www.meyers-pub.ch) for welcome drink, around 19.00 we will go to Foto-Ernst for opening evening
-All cameras welcome
-I'll take analog camera, but have one additional that I can give you to use it during the evening
-if anyone need film, pls tell me in advance
-lets go into analog photography word
-for those who have not meet analog photography yet – lets meet it J
-for analog shooters: film can be develop by Ars-Imago, or if you want… we can develop it together at my place J – I show you how to do it, you can use my equipment, and base on this U can later create your own Film Developing Kit
What is Ars-Imago:
The idea for this shop was born out of pure passion for analog photography. With the advent of the new digital era, every day it becomes more and more challenging for photographers to find good old analog products like films, papers, chemicals and much more.
Our vision is to keep tradition alive and offer you the best quality at the fairest prices. In addition to this we aim to make the most interesting products available for creative photographers (pinhole cameras, large format, Polaroid and more).
Bookings
Bookings are closed for this event.
Attendees registered: