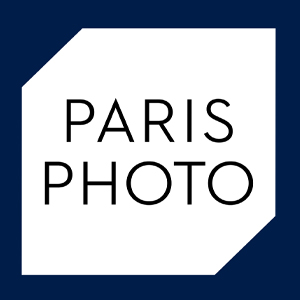 Visit Paris Photo 11-13 November 2016 parisphoto.com   The 20th edition of Paris Photo, international art fair dedicated to the photographic medium, an key rendez-vous for dealers, collectors, curators, artists and art aficionados. Paris Photo's mission, since its creation in 1997, is to reunite an exceptional selection of artworks in an exploration of photography in […]
Date/Time
Date(s) - Friday, 11/11/2016
8:00 pm - 5:00 pm
Add this to your calendar: iCal

Event Organizer Contact:



You need to be logged in to see contact details.
Location
Grand Palais
This event is related to
Visit Paris Photo
11-13 November 2016
parisphoto.com
The 20th edition of Paris Photo, international art fair dedicated to the photographic medium, an key rendez-vous for dealers, collectors, curators, artists and art aficionados. Paris Photo's mission, since its creation in 1997, is to reunite an exceptional selection of artworks in an exploration of photography in all its forms, from vintage works to contemporary creations, from the world's premier galleries and book dealers.
General Info:
One-day entrance ticket: 30EUR – BUY ONLINE IN ADVANCE
All plan for Paris Photo can change based on our chats, requirements: we go to have fun J

Whenever we want we will do break for drinks, lunch, snacks, or just simply coffee and croissants J
At the end of October, I will create WhatsApp group to make our communication easier
Do you have questions: feel free to contact me !

Travel: train (TGV 180chf) or flight – it is your responsibility to organize your transport

I chosen TGV and will be in Paris on Thursday 10th November

Accommodation: it is your responsibility to organize it

I cannot recommend anything, I stay with my friends
Photo Paris 2016 Visit Plan:
1st day –  Friday 11 Nov 2016:
20:00: Exploring Paris Night Life (food + drinks) with shooting like Robert Capa – Part I

We meet @20:00 in Le Verre Vole (67 rue de Lancry, 10th district:, metro: Jacques Bonsergent)
2nd day –  Saturday 12 Nov 2016:
12:00 – 20:00: Visit PhotoParis in Grand Palais (Avenue Winston Churchill , 75008 Paris)

We meet @12.00 in front of the Grand Palais

Exploring Paris Night Life (food + drinks) with shooting like Robert Capa – Part II

We meet @21.00 in Le Baron Rouge (1 rue Theophile Roussel, 12th district; metro: Ledru-Rollin)
3rd day –  Sunday 13 Nov 2016:
11:00-15:00 Paris Photo Walk

We meet @11.00 at Eiffel Tower
@15:00 Goodbye Drink
Join us!
Bookings
Bookings are closed for this event.
Attendees registered: