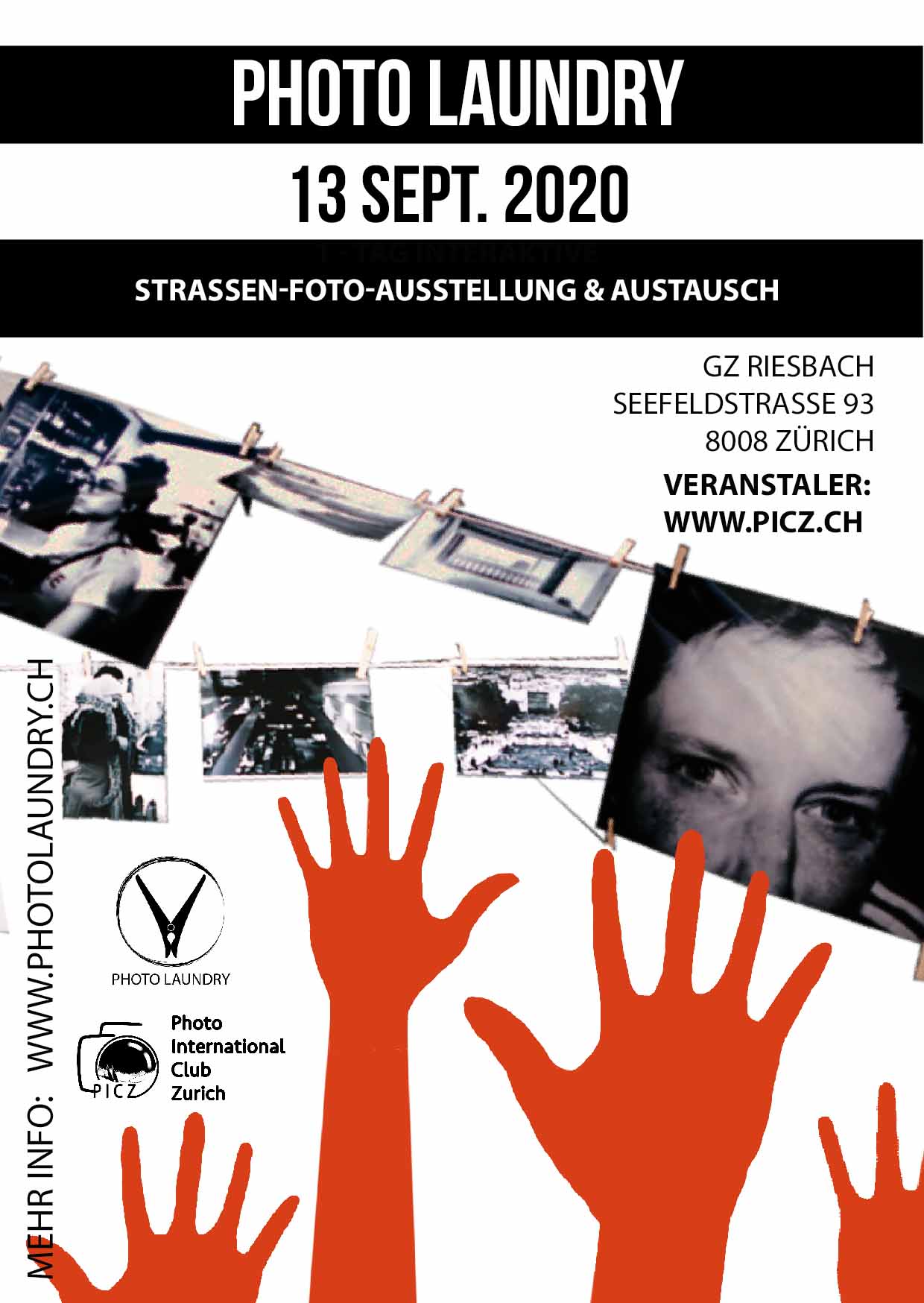 The now famous photo-exhibition on laundry-lines welcomes you once again…
Date/Time
Date(s) - Sunday, 13/09/2020
12:00 pm - 8:00 pm
Add this to your calendar: iCal

Event Organizer Contact:


You need to be logged in to see contact details.
Location
GZ Riesbach
This event is related to
The Photo Laundry is back in a new and bigger location.
We are preparing a lot of surprises so make sure you book the 13th of September 2020 in your calendars.
To get the latest details click on the icon below and you will be redirected to the PhotoLaundry 2020 page.
PRESENTATIONS SCHEDULE