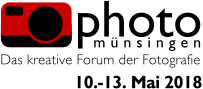 Shooting session for the members participating in the Photo Münsingen 2018 project.
Date/Time
Date(s) - Saturday, 13/01/2018
10:00 am - 3:00 pm
Add this to your calendar: iCal

Event Organizer Contact:



You need to be logged in to see contact details.
Location
The PICZ Studio
This event is related to
This is the meeting for the Photo Münsingen 2018 competition team. We will be shooting on the agreed themes with "the 4 elements" and "time move".
Please bring your cameras, lenses, memory cards, fully charged batteries, tripods, available lights and prompts.
Bookings
Bookings are closed for this event.
Attendees registered: