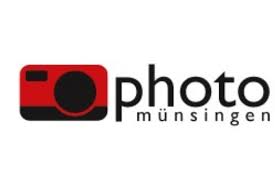 Visit at the Photo Münsingen Exhibition
Date/Time
Date(s) - Thursday, 30/05/2019
10:30 am - 7:30 pm
Add this to your calendar: iCal

Event Organizer Contact:



You need to be logged in to see contact details.
This event is related to
This is an opportunity to visit the Photo Münsingen event together.
If you want to see the exhibition, attend any of the presentations there or simply check how our panel presents itself in the competition on "The Short Story", please join me on the day.
To check details of the various exhibitions, panels, workshops that you can book during the event please go to the organizer's page http://photomuensingen.ch/
Travel Logistics to Münsingen:
10:32 Zurich HB, Platform 32 – IC 1 towards Geneva Airport – arriving in Bern at 11:28, Platform 5
11:39 Bern, Platform 3 RE 4167 towards Zweisimmen arriving in Münsingen at 11:49
The way back depends on individuals i.e how long they want to spend there.
Ticket cost: 56 CHF with halb tax (ZRH-Münsingen-ZRH)
IMPORTANT NOTE:
If you want to join me on that day, please register to the event so I know if anyone is interested to go together.
I'm not living in Zurich; therefore, going via HB takes me longer/costs more. If there will be any people interested to go together, I will also take the train but a different route to synchronize with you in Bern. Otherwise, I might consider going there by car later in the day.
I would appreciate if you could indicate your interest by registering to this event by Wednesday evening at the latest so I know how to plan my trip next day.
Bookings
Bookings are closed for this event.
Attendees registered: