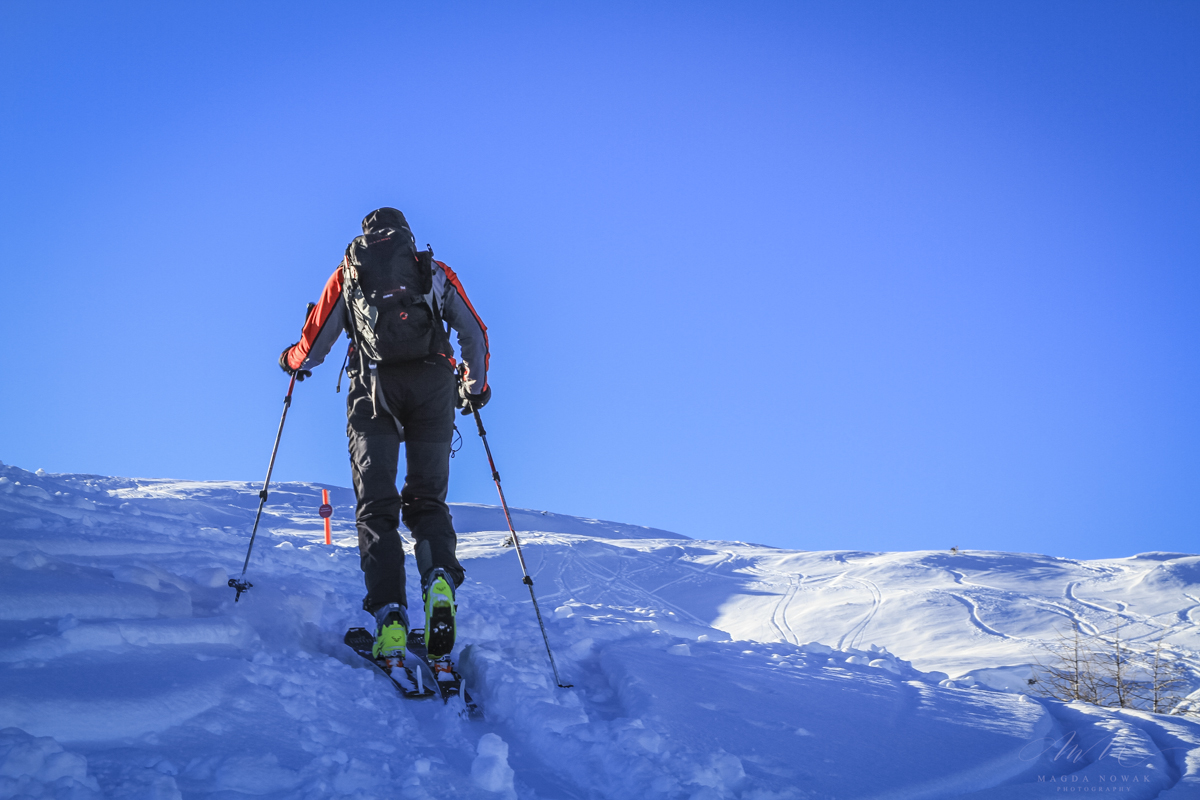 Hunting for great shots during a snowshoe hike
Date/Time
Date(s) - Sunday, 16/02/2020
8:30 am - 6:00 pm
Add this to your calendar: iCal

Event Organizer Contact:



You need to be logged in to see contact details.
This event is related to
Winter time = snowshoe time! Although we do not have a lot of snow this year yet 🙁
Let's hope that by mid-February the weather conditions will be more favourable and we will be able to enjoy great day on the white powder! 🙂
Save the date! This hike is weather dependent but the area we are going to go is simply a snowshoe walk paradise – no ski slops just the mountains, fresh powder, breathtaking views and us 🙂
Once we reach the Hüenderegg peak (1873m) you will have relaxing views with a very nice panorama to enjoy after the multiple shooting spots on the way up there. And even more shooting spots on the way down to Eggberge.
The day will combine snowshoe walk, photo shooting to finish with some social get together at the mountain restaurant to enjoy some food and drinks.
Trail Details: 
Length: 6km
Ascent/Descent: 230m/460m
Min/max elev. 1,447m/1,873m:
Fitness level: easy
Time: 2h15min (just the walk without any stops for shooting or meal breaks)
Map of the hike here – note that we will start at Ruogig and go towards Eggberge.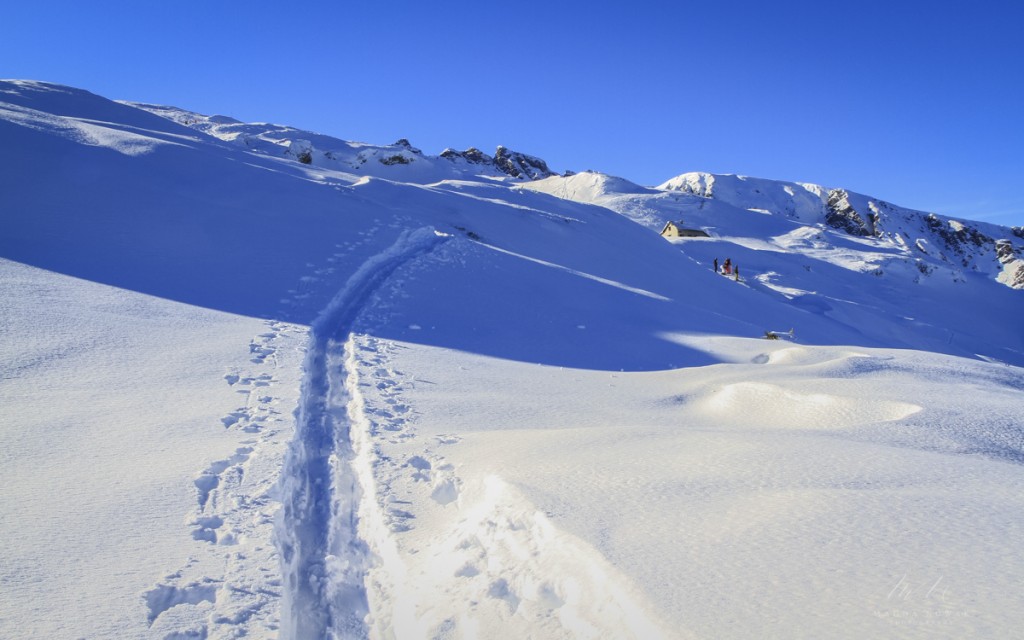 Requirement:
In addition to your camera (it's at the end a photo walk!) snowshoes and poles are required. Your boots should be fairly sturdy and waterproof or at least water resistant. Gaiters are a good idea too, for keeping the snow from going over the top of your boots, but it's not completely necessary.
If you don't have the right snowshoeing equipment on your own, there're multiple places where you can rent them for a day (one example here).
It's also a good idea to a carry a backpack with layered outerwear to accommodate weather changes. Don't forget your sunglasses and sun cream. You may pack some snacks, water or something warm to drink when we take a break although we will do a proper longer break at a restaurant on the way up just approaching the Hüenderegg peak. The next and final restaurant stop will be at the Eggberge station.
Getting there:
The below is the connection you need to take going there from Zurich.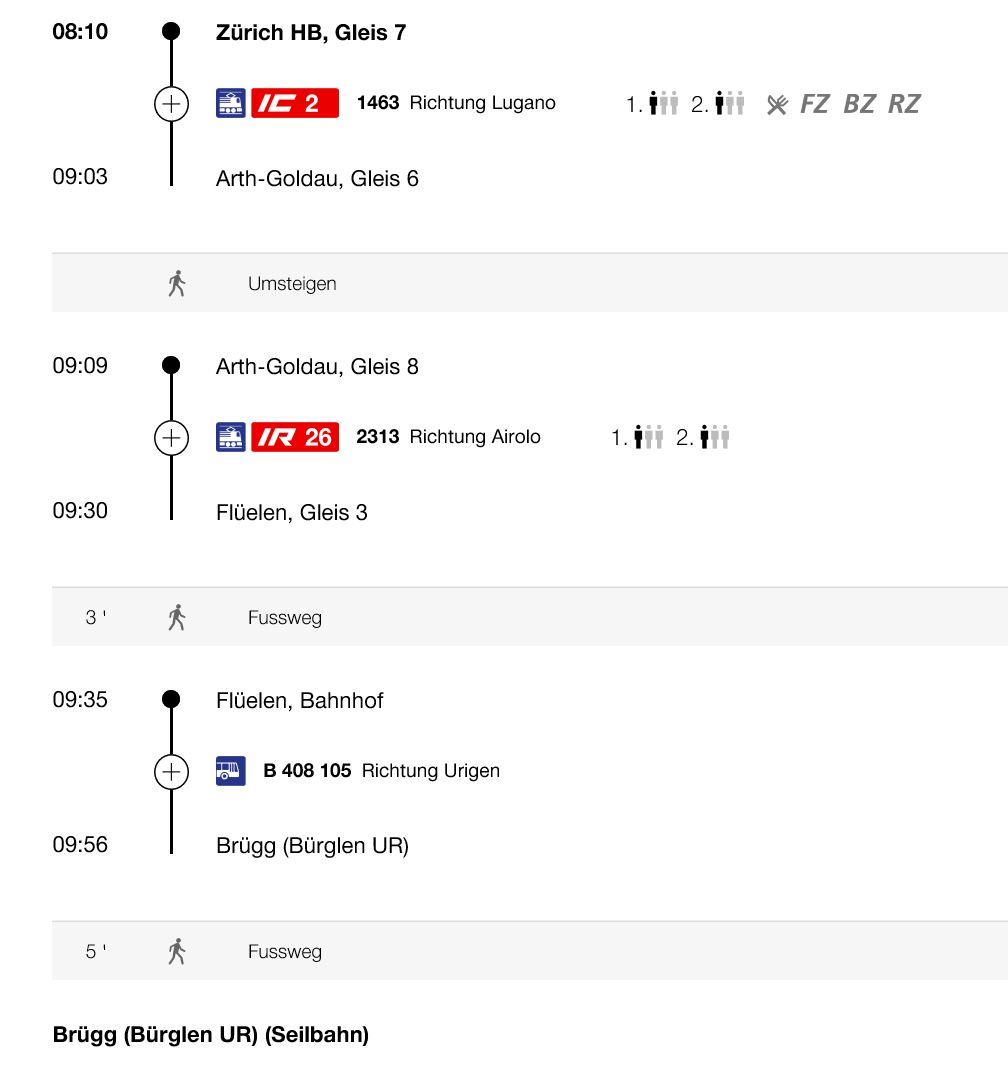 I will join you on the train in Rotkreuz, so please wave to me through the window so I know which compartment to jump to. 
Connection on the return will depend on how much time we spent at the restaurant.
Important notice:
Because of safety concerns, make sure you are in good standing to attend. As always, participation is of your own accord and you assume all responsibility for your personal safety and property. Wear proper gear as described above.
Important logistics:
1. Each participant is responsible for purchase of relevant tickets/covers cost: train Zurich – Flüelen return ticket 25-30 CHF (single and return journey depending whether you get special offer on the hour) +  cable car 21 CHF (return) +  restaurant (based on consumption). We start and finish at different places. Your train ticket should be Zurich HB-Flüelen-Zurich HB plus the post auto between Flüelen and Brügg.
2. You need to have cash available – credit cards are not accepted in the cable car nor restaurant.
3. The hike requires up-front arrangements with a privately operated small cable car and possibly relevant booking at the restaurant in case of a larger group. Therefore, bookings need to be confirmed by 5pm on Thursday, February 13th. No participation accepted afterwards.
This group will have a limit of 16 participants max.
Please make your registrations also on meetup.
The hike will be confirmed two days before the date. The organizer takes the right to define or/and change the route or the date depending on weather conditions.
Bookings
Bookings are closed for this event.
Attendees registered:
Nigel
Georg Dresel
Magda Nowak