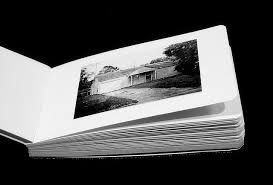 Let's talk photos

The PICZ online BEGINNERS Portfolio Review Session

Here we go for another Portfolio Review. This is mainly for beginners and those who feel like they still are. Every participant should prepare a set of 4 Images of their own work and send them latest until 2pm on the date of the event. I will prepare a presentation showing each photo and the whole series. Since this is a beginner portfolio review we will obviously discuss the photos in a slightly different way and focus on composition, light, exposure, techniques.

In this session you explain why you choose the image for the review and on what we see. This does not need to be much more than a few sentences.

There is no major topic given for this session, so all genres are very welcome. However, please stick to content suitable for right after people had dinner.

When: April 14th, 2020 19:30 (~2.5h)

Where: Our temporary virtual club home on zoom.us (Link will be sent later)

Who: Open to all PICZ-Members, max. 6 portfolios will be discussed.

How: Please send your images to piczreview@hinnerk-weiler.com (JPG, min. 2.000px long side, 100%). If your email does not provide it, let me know your real name in the mail or better name the file accordingly.

Meeting ID: 892 6081 3032

Password: 423470

Hope to see many of you, Hinnerk
Date/Time
Date(s) - Tuesday, 28/04/2020
7:30 pm - 10:00 pm
Add this to your calendar: iCal

Event Organizer Contact:


You need to be logged in to see contact details.
This event is related to No Categories
Let's talk photos
The PICZ online BEGINNERS Portfolio Review Session
Here we go for another Portfolio Review. This is mainly for beginners and those who feel like they still are. Every participant should prepare a set of 4 Images of their own work and send them latest until 2pm on the date of the event. I will prepare a presentation showing each photo and the whole series. Since this is a beginner portfolio review we will obviously discuss the photos in a slightly different way and focus on composition, light, exposure, techniques.
In this session you explain why you choose the image for the review and on what we see. This does not need to be much more than a few sentences.
There is no major topic given for this session, so all genres are very welcome. However, please stick to content suitable for right after people had dinner.
When: April 14th, 2020 19:30 (~2.5h)
Where: Our temporary virtual club home on zoom.us (Link will be sent later)
Who: Open to all PICZ-Members, max. 6 portfolios will be discussed.
How: Please send your images to piczreview@hinnerk-weiler.com (JPG, min. 2.000px long side, 100%). If your email does not provide it, let me know your real name in the mail or better name the file accordingly.
Meeting ID: 892 6081 3032
Password: 423470
Hope to see many of you, Hinnerk