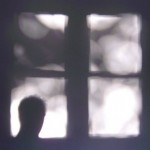 Public Group
active 1 week, 2 days ago
–
CREATIVE & STUDY LAB
See different!
Events of this Lab are designed to develop the creativity or to study technical aspects of photography which are not limited to one medium, e.g. photo-transfer techniques, creative use of your camera, double exposure techniques, study pictures of a given photographer or photography style, etc.
Use the forums of this group to discuss everything related to these topics and to share your pictures with others.
Have fun!
Please login
You need to be logged in to upload Media or to create Album.
Click HERE to login.
Album List