"BRING A PHOTO, TAKE ONE BACK"
1.
Bring a photo* according to one of the topics below and in any format and size you want.
2.
Write your name and a message to the future owner, and hang it up to the line with pegs.
3.
Take a photo you like in exchange.
4.
Attend free educative sessions or presentations on themes from the exhibition.
---
* Up to 3 photos per topic, which are YOUR OWN WORK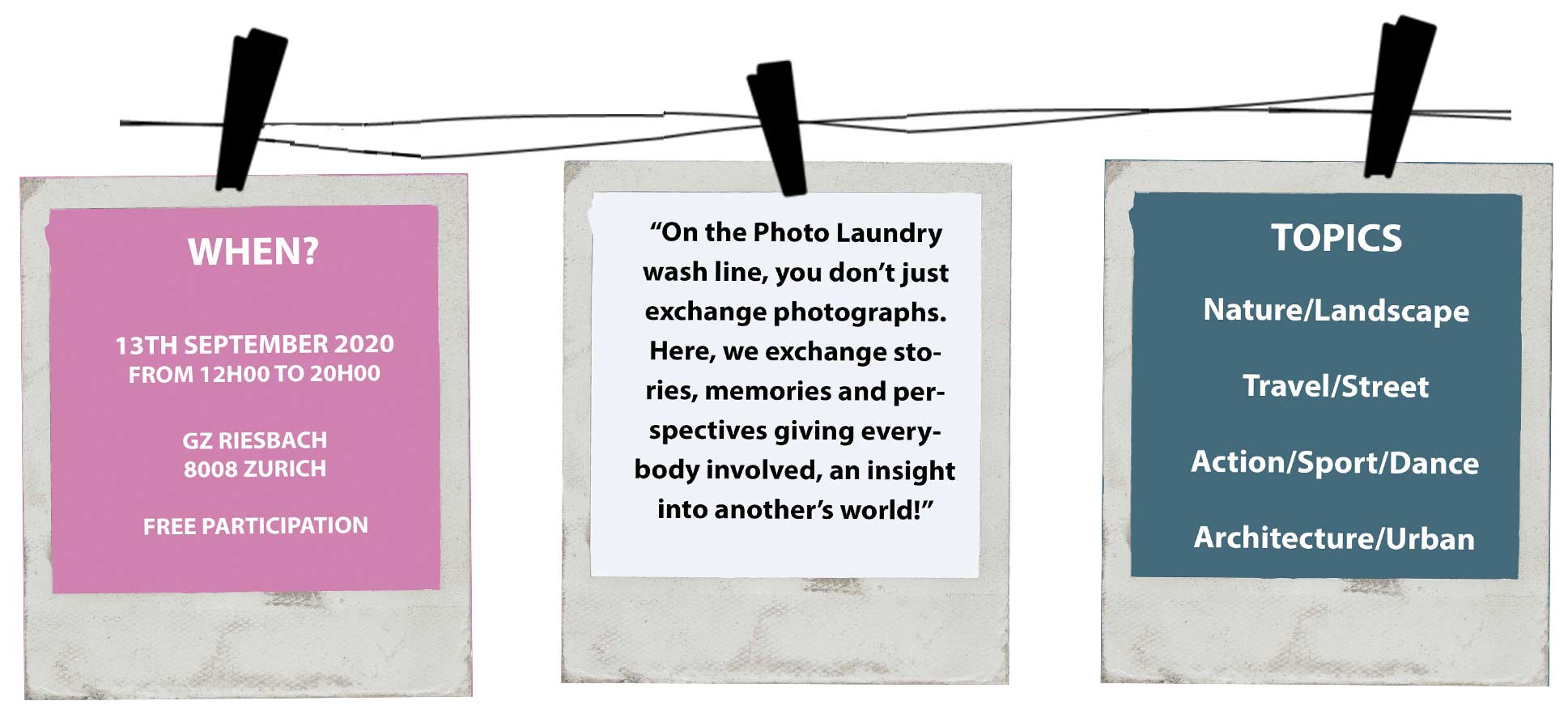 This event is unique, an improvised gallery made of washing lines under open sky. The principle is simple: "bring one pictures – take one back".
Being the only "Photo Laundry" event in Switzerland so far, PICZ organizes this event annually since 2015 which gathers hundreds of participants.
Hanging pictures on a line is reminiscent of the way photos used to be developed in the pre-digital era when photographers had to dry their pictures after fixation and rinsing.
Whether you are a beginner or an experienced photographer, most important is that your pictures reflect your love for photography! This is a non-commercial event, so entry and participation is fully free of charge.
The day will be filled up with animations including presentations by our club members and professional photographers covering a large range of topics from experimental studio photography to our most adventurous members trip in the Himalaya.
Snack and beverages will be available and the event is family friendly. Kids are obviously welcome to join the fun, enjoy the pictures as well as the large outdoor playground facilities around GZ Riesbach.
Any questions, additional information or sponsorship request: send us an Email at info@picz.ch.