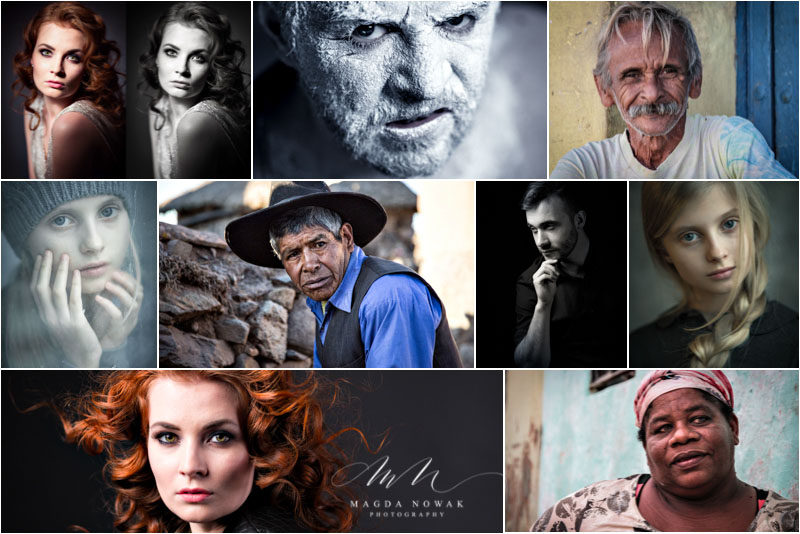 Q2/2018 Competition: Portraiture
Our next competition features the intimate contact via portraiture, when you capture the personality of your subject using the effective lighting, backdrops, and poses. In the portraiture you can go as wide as you can even think of – use the natural/ambient light only or take your shot in a studio environment with the use different lighting techniques – three-point lighting, key-light, high-key, low-key, fill-in light, back-light or get the strobist touch to you outdoor shot balancing the ambient with speedlight.
When shooting portraits, you can be inspired by many well-known photographers – Annie Leibowitz, Steve McCurry, Lee Jeffries, Helmut Newton, Peter Hurley and many, many others.
It can be a traditional portrait, environmental portrait, candid portrait or a glamor one. You can go as far as surreal or abstract portraiture.
Take you camera for outdoor, play with your camera in the studio – you have multiple options to capture feelings, emotions, overall atmosphere
The pictures should represent an innovative approach to the topic; we will evaluate your creativity, technical quality and uniqueness of the content.
NOTE: this is the photographer's responsibility to have full authority rights or model release to publish taken portraits.
Happy shooting and we look forward to your submissions!
End:
30.June.2018 at 23.59 CET.
Participation cost:
PICZ members: free
Non-members: 5CHF (Payment details)
Maximum submission:
Submission is limited to 3 pictures per participant. If a participant uploads more than three pictures, only the last three uploaded will be considered.
Open to:
Members of PICZ and non-members living in Switzerland.
General rules:
Please read our general rules here.
Where to post:
The pictures should be posted on the gallery of the competition.
Prize:
The winner will receive a voucher of 25 CHF that can be used as payment for any future workshop organized by PICZ or deducted from the next year membership.
Jury members:
Regina Wypych: FB page
Roza Sampolinska: FB page
Magda Nowak: FB page
(Featuring photo by Magda Nowak)