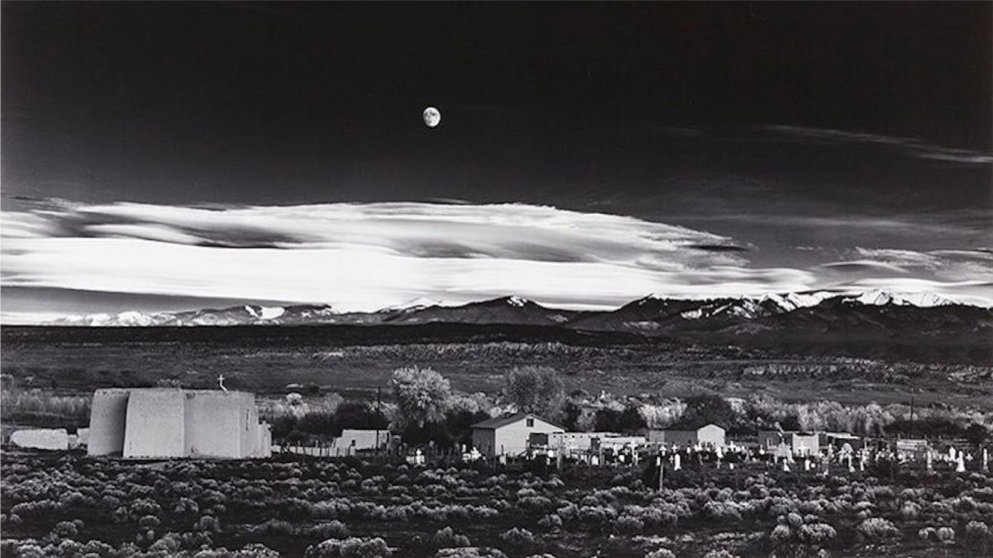 THE THEME: Landscapes inspired by Ansel Adams
PICZ gives you the opportunity to (re)discover the work and style of the famous American photographer Ansel Adams (1902-1984).
He is best known for his black and white images of the American West and his iconic shoots of Yosemite's. This quarter we propose you to get the inspiration from Adams work and to explore his technic to shoot your own iconic landscape photographies.
He was an advocate of "pure" photography, favouring sharp focus and full tonal range (developing the "Zone System" technic).
While we ask you to get inspired by him, do not feel obliged to copy his work. Stay creative and have fun, don't hesitate to revisite his style and surprise us.
In case you are not very familiar with Ansel Adams work, you can start here with some reading
And for those of you who have more time, here is a 1h22m video providing a good insight of his life and his career
https://www.youtube.com/watch?v=jvt1ImIKi0U&feature=youtu.be
As a reminder the main rules are :
Experiment to use the quarterly contest to explore the work of a master photographer
Picz wants you to go out, experiment and share!
We are lucky: we are a Switzerland surrounded by mountains. Not the Yosemite's but close enough 😉
There is no bad pictures, there is only unsuccessful attempts
Go Out, Shoot, Be Creative
KEY DATES
Contest Opening: 3rd of October 19
Contest Closing: 31th of December 19
Public Vote Opening: 1st of January 20
Public Vote Closing: 15th of January 20
Jury decision: by end of january 20
CONTEST PRINCIPLES & NEWS
Principles
One competition per quarter
Open to all photographers based in Switzerland

Free for Piczmembers
5CHF for non-member

3 pictures / per participants
The juries
3 professional photographers

1 x jury prize
Jury composition -> check below

You!!!!

1 x public prize
Electronic votes opens from 15/09 until 10/10

2 prizes every quarter
Rules
Reviewed for simplification and consistency purposes
MEET THE JURY
Claudia Willmitzer
International photographer born in Germany
Graduated from the School for Artistic Photography Friedl
Kubelkain Vienna
Published in different outlets including GUP, Yet Magazine,
Mashallah News, plsMagazine…
Awarded with the Vivian Meyer Prize in 2016
Selected as participant in NOOR-Nikon Masterclass in 2017
Antoine Agoudjian
French photo journalist based in Paris
Started his career as assistant for Robert Doisneau then as official photographer of "Les Restos du Coeur"
Published several books on the exile including"Le feu sous la glace" (Edition Parenthèses), "Rêves Fragiles" (Actes Sud),
« Istanbul peut-être" (Edition parenthese), "Les yeux brûlants" (edition Photopoche), « Le Cri du Silence » (Flammarion edition),
Collaboration with news papers including La Tribune de Genève, The Guardian, Le Monde, Le Figaro Magazine, L'Obs…
Awarded with the Bayeux Prize in 2017 (article in french)
Aurélie Amiot
French photographer based in Paris
Freelance specialised in travel and adventure photography
Instructor during photography tour organised in partnership with famous travel agencies including Tierra Latina and Ooh my World
Author of " Conseils photo pour les voyageurs" (Eyrolles, 2013) and "Photographier l'Europe du Nord" (Online, 2018)